"This is the book employer branding has been waiting for. This is how it's done."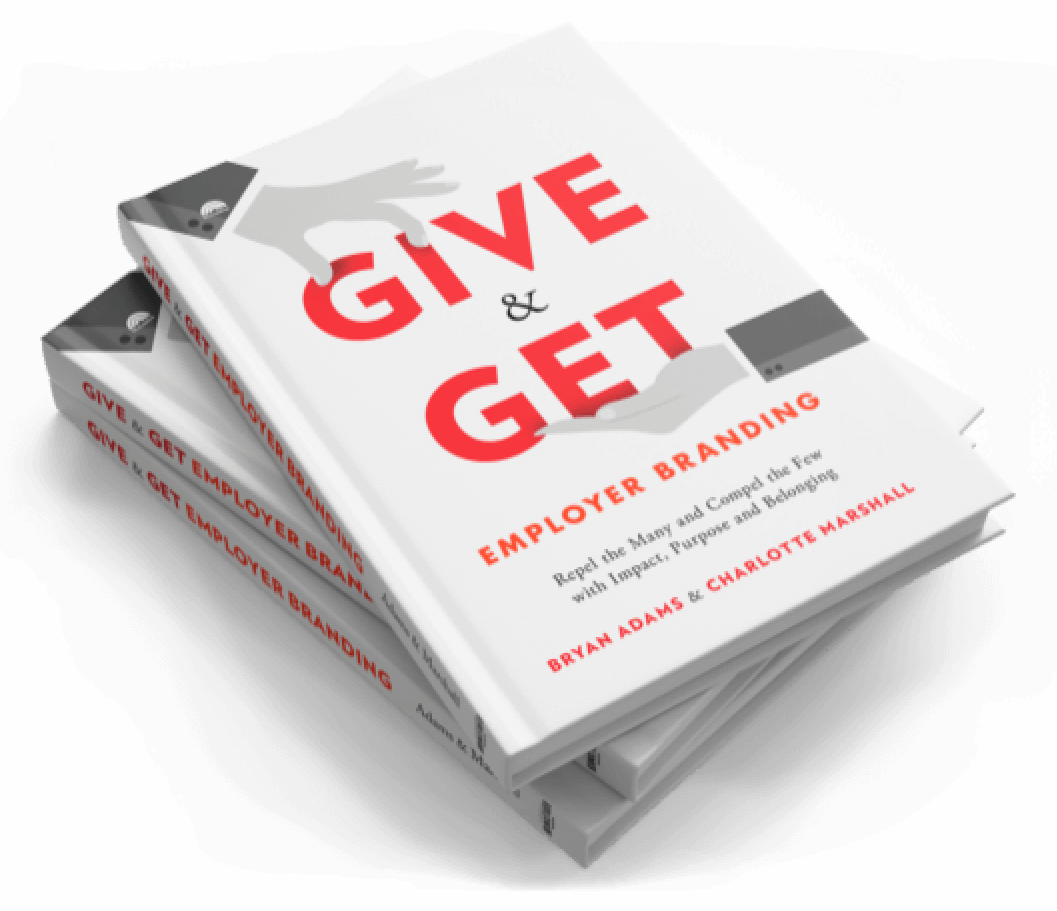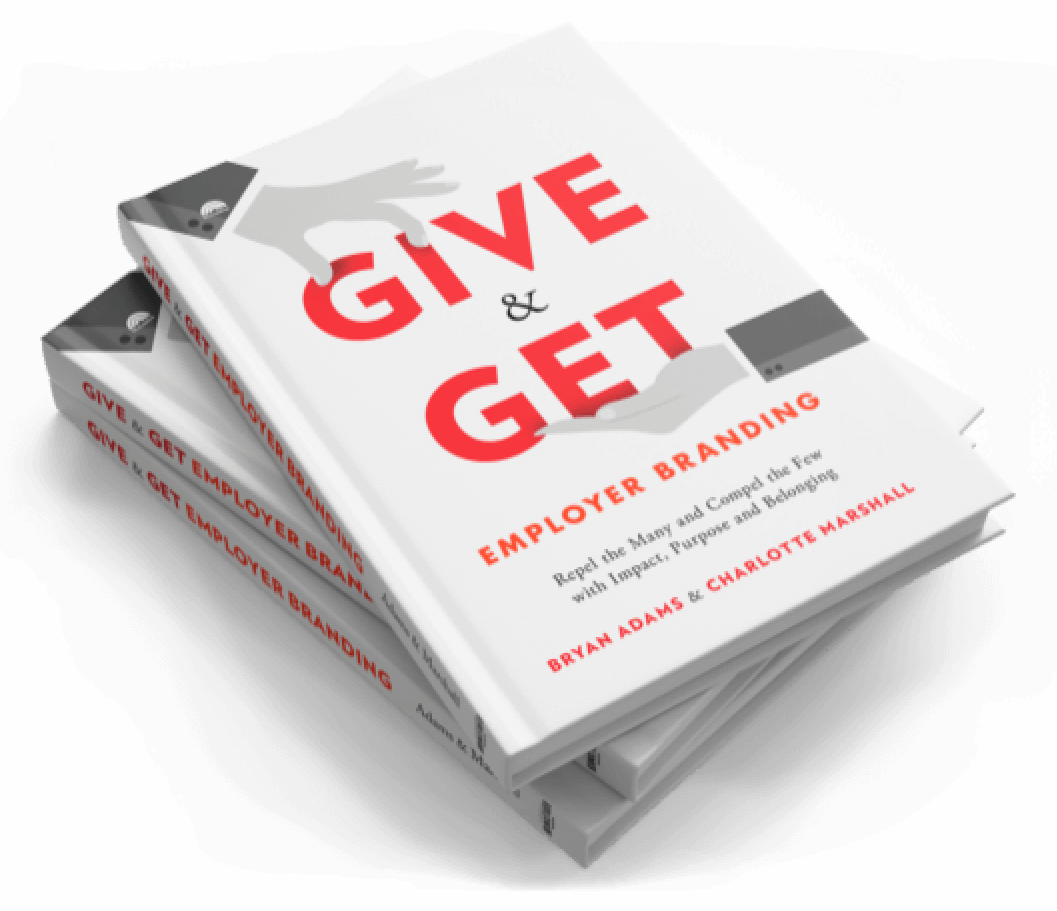 The Book
Repel the many and compel the few, with impact, purpose and belonging.
In today's fiercely competitive job market, with the balance of power squarely in job-seekers' hands, how can organizations attract and retain the most talented, diverse candidates—and the best additions to their culture?
The answer may surprise you. The most effective employer brands don't attract candidates; they repel them.
Combining the expertise of employer brand industry leaders Charlotte Marshall and Bryan Adams, Give & Get Employer Branding redefines the concept of an employee value proposition entirely. Instead of a sales pitch aimed at seducing candidates with sizzle, this refreshing new approach harnesses the value to be found within the cultural realities and expectations of the company. You'll learn how to create a "smart filter," elevate your organization's strengths by pairing them with what it truly takes to thrive, and answer the burning questions on candidates' minds like never before.
The Book
"This game-changing book gives you the framework to nail employer branding."
"The smartest thinking on employer brand out there. Marshall and Adams present a data-driven and persona-oriented method that demonstrates the merits of a tailored approach to candidate marketing."
"Give and Get captures the essence of our social world and enhancing your employer brand. It starts with candidates…you will learn how to repel with great empathy and compel with great energy the very thing which acts as both kryptonite and rocket fuel to success…people. A must-read for the forward-thinking executive!"
"This is the book employer branding has been waiting for. This is how it's done."
"This approach moves the employer brand needle forward by at least a decade."
"There isn't anyone who touches talent attraction, engagement, or retention who shouldn't read Give and Get."
"You'll read this approach to employer branding and wonder why it's not been done this way before."
"This book is important, progressive, and brave. We have to swim against the tide and be brave enough to do something differently."
"This book serves one purpose: to provide next-level thinking to your employer brand strategy. The authors use their depth of experience to show what we need to do right now to avoid being, 'a day late and a dollar short.' It's already hard enough to have budgeted for EB, why risk wasting it on techniques that are past their prime? Get this book and use it to make sure you are maximizing your ROI and minimizing your chances of failure!"
Order your copy and learn how to build an Employer Brand, and bring it to life: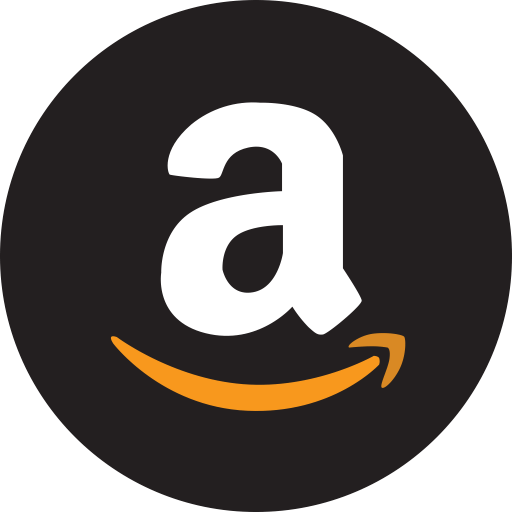 Order on Amazon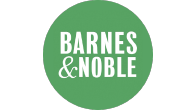 Meet the defenders of happiness
Ph.Creative are an employer brand agency. Dedicated to better candidate experience, we bring clarity, focus, and diversity to our clients' talent attraction activities, ensuring they discover the best people for their businesses, worldwide.
Read More