Don't miss out on this exclusive workshop on the Give & Get Employer Branding approach and framework, brought to you by Bryan Adams and Charlotte Marshall, who will be joining CEO and Founder of Rally Recruitment Marketing, Lori Sylvia.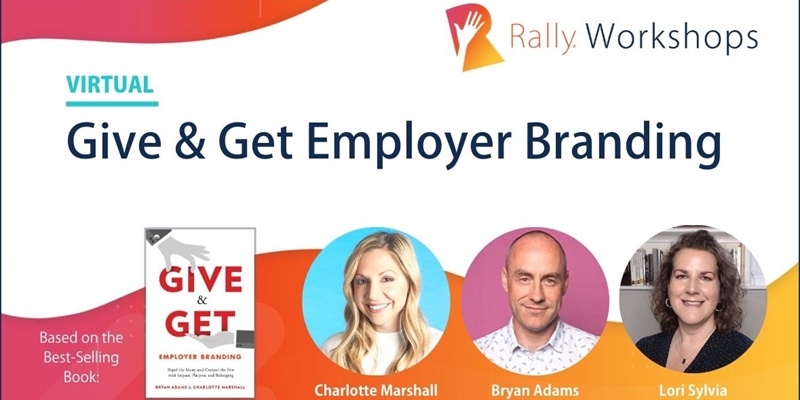 For 30% off use discount code: BRYANVIP

An EVP is not a one-way broadcast of strengths benefits and opportunities, but a value exchange that clearly articulates what a company wants, needs, expects and demands in return for the spoils on offer. It's a two-way street.


Using the Give & Get philosophy, Bryan and Charlotte have achieved 40% higher caliber applicants in less than 6 months, register to learn how.